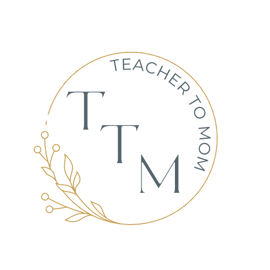 How To Be Successful In The New Year
The new year is upon us and that means time to reassess goals. (Notice how I said goals and not resolutions! Find out more about that here.) I've always thought anytime is a great time to set a plan to achieve goals but it makes sense so many of us like to do it at the start of a new year. It's a fresh start, out with the old and in with the new. Who doesn't like that new, fresh feeling?
I've always loved writing. I was that kid with the countless Lisa Frank diaries, spirals, pens, stickers, and ALL THE THINGS. As an educator, I continued to stay organized through my planner. I was that teacher who had her planner decked out with stickers and filled out before the school year even started. I was always writing notes and journaling in my planner. When you teach 100 kids a day, they sometimes say the darndest things! When something funny happened or there was a feel-good moment to be had, I wrote it down.
To me, journaling is so much more than just starting a sentence with "Dear Diary." If you're an educator, you know the importance of "documenting." It's a way to track absolutely everything in our lives. Happenings, feelings, dates, goals, plans, meals, checklists, to-do lists, etc. It's so essential for us to be able to look at our past. Kind of like so history doesn't repeat itself but more in-depth.
Humans are meant to change. I honestly feel that's why so many married couples don't last anymore. We don't recognize that it's perfectly normal for us to change and some people get so surprised that their spouse has "changed" over a span of 30 years. It seems kinda crazy to me! If you haven't changed since high school, college, or your 20s, then you could definitely benefit from this post. <Insert insanely big, cheesy smile here>
To successfully plan your future you need to look to your past. Not reading it like a novel or anything, but you need to know how you tik. You need to be completely transparent with yourself. If you know you usually stick to a meal plan for the first 2 weeks and then fall off the wagon, you can make a better plan. If you know you're not a morning person and will never wake up early to go work out, don't plan your weight loss exercises in the morning. Get where I'm going with this?
Now that you see why it's important, let's get to how we can get you started.
1. Digital or Paper?
We live in a technology-filled world. Remember when e-readers came out and libraries all over the globe were thought to be in danger of becoming extinct? Paper is making a huge comeback and in my household, it never really went anywhere. I've become a hybrid of sorts. I like to use technology to make life more efficient, but if in that process I feel like I'm missing something I won't use it.

I've always felt like I'm getting somewhere by physically writing something down. Hand to paper, writing in cursive, doodling, etc. I also like using a digital calendar on my phone that allows me to incorporate task lists. So you can definitely have the best of both worlds. Don't feel like you have to completely choose one over the other and make a ginormous shift in your lives. The important thing is you know how you will be successful.
2. Learn To Be Successful
Once you choose your platform, whether it be digital or paper, make a plan. Taking time to make a plan will ensure your success! You will not be successful unless you are completely honest with yourself. Something that looks amazing and beautiful might not be what really works for you, so think about what will motivate you to be successful.
You need to know the platform you will be using to journal in and out to progress and show growth. That should always be at the forefront of your mind, you always want to be moving forward and showing growth.
3. Execute Your Journal Plan
After you make your plan you need to execute it. Part of your plan should include steps you need to take to reach your ultimate goal. Think about what you truly want out of journaling. I'm not just talking about calendaring and planning. Journaling is all of it. I've started to think about my planners/journals as cataloging my life. I've gone back a few years to check an event or date or something that happened with my kids. Know what you will use and how you will use it to achieve your own greatness.
Here are some tools, both digital and paper, that I've used. I'm listing so many because as I've mentioned, my life situation has changed periodically throughout the years and I've had to realize what I truly need to be successful.

This is a digital option that is definitely for creatives. You like stickers, colors, font choices, themes, etc. This was the best artistic digital option I have ever found and absolutely loved. There are tons of ways to personalize this digital planner/calendar. It has lists, different views, and trackers, it's great. It's a beautiful option for someone who lives on their iPad or phone. I used this as an option while I was teaching and had it on my desktop. However, I didn't have an iPad, and as busy as I was getting, it just wasn't great to use just on my phone.
PROS
Beautiful themes

Tons of decorative stickers

Syncs calendars

Desktop and mobile

Calendar breakdowns>monthly, weekly, daily, hourly

Task lists

Trackers

Color coding
I would highly suggest you try it. Click here to use the code RM112088 to start your free two-week trial. Let me know what you think!
Cozi is an app I used for a while as an attempt to co-parent. It served its purpose when I needed it and it worked. This is a very simplistic digital option that is for those people who just want a preset, done-for-you system. All you need to do is color code your people/events and you're good to go.
With Cozi, you can track everyone's schedules, share the grocery list, keep chore lists, access your recipes, and more, all in one place. Cozi is easy to use, works across devices and helps keep the whole family in the loop. I liked the journal option as well.
PROS
Syncs across multiple devices

Stores recipes

Journal

Color code the whole family

The family has access to the calendar

Chore and Grocery lists

Printable calendars

Simple

Set reminders and notifications for events

This option was great for when I needed it. I found that I like paper options better and more personalization so there weren't really any cons that I would say about Cozi. It's great for families, just maybe not for co-parenting purposes with extenuating circumstances. That's a whole other story though!
With Notion, it's never been easier to set goals… and follow through. Whether you're kicking off a new gym routine, organizing a family trip, or tracking your company goals, Notion makes following through on your plans easier than ever. Simply choose a template, add friends and teammates, and start making progress on your 2023 goals.

I found Notion by being a virtual assistant. It's SUCH a great all-in-one tool that works for anyone and everyone. Notion allows you to be as creative and personalized as you want or you can just use pre-made templates! It's great for absolutely anything you have going on in life, whether it be personal or business, that needs managing and organizing.
PROS
Completely customizable

Free, as well as paid, templates

Ability to add links, pictures, and lists, even from your Google Drive!
Check out these templates:
8 Personal Templates To Make 2023 Your Year
5 Templates For Teams To Start The New Year Right
I have started using Notion for personal and my own business ventures. It's free and it's completely customizable. I keep it open on my desktop and it's amazing. I've even used it for my son's college adventure. He's a senior in high school and it's helped me stay organized by keeping all logins, links, and information in one place categorized by each college! Click here to learn more and get started for free.
This is a great article for anyone wanting to get started with a bullet journal. This is great for someone wanting to start to be artistic and who wants full and complete control over their journaling/planning/calendaring.
This article talks about how you can get started and this blog is an amazing place to start so you should definitely check them out! One of the things I love most about bullet journaling is that you can make it completely your own from month to month! You can add stickers, use awesome markers, or washi tape, the sky is the limit!
Just remember, journaling is all about you. It's what you want and what will make you the most successful at attaining those goals you have. Get creative or not, just make sure you are staying true to yourself and what will work in your life.
Also on a side note, remember that you don't have to stick with one thing. In my life right now I use Notion as a project/life management tool, I use Google calendar because it's easiest for me and my family to share invites and we need super simple, and I also have my paper journal/calendar/planner.
I'm definitely going to be going back to a bullet journal for trackers and journaling just because I found that when I made the time to create all the layouts it really was a relaxing and calming time for me. I especially used it to meal plan and loved that it was a learning, evolving process for me. It allowed me to learn what worked and what didn't. What I thought was good for me sometimes turned out to be the opposite! So keep an open mind and know this is a lifelong process!
Most of all, have fun with it! Take some deep breaths and know that if you are even attempting to make a plan to become a more organized, better you, then you are already on the path to personal growth and you are already one step ahead of others!
This post contains affiliate links that when clicked may earn me a commission