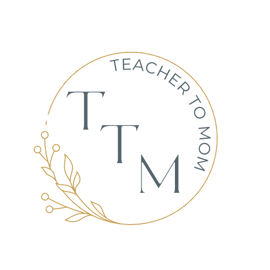 Why Resolutions Are Stupid
Resolutions Are Stupid. There, I Said It!
I'm sure there was a collective gasp at that headline. Think about what the difference is between goals vs. resolutions...

I have never been one to make all these silly resolutions at the beginning of the year. Hear me out before you judge. I get that January is a 'start fresh' month which brings an opportunity to do the whole 'out with the old and in with the new'. I think there's so much hype surrounding that ideal and ultimately that hype is the downfall of a lot of people's so-called resolutions. Instead of making these resolutions at the beginning of every year, make goals and milestone benchmarks?

A resolution is more of a promise to yourself that will do or not do something. A goal is something you work towards. Make goals, NOT resolutions! I don't think people are taught anymore how to properly make goals and how they work to achieve them, so I'm going to go through that in this post.

First of all, you need both short and long-term goals in your life. If you have a family then I highly suggest sitting down with them and having everyone make their own individual goals, then making some family goals. Let's focus on how to make a goal. Get a piece of paper and a pencil. Make two columns. On one side at the top write "I want to..." and on the other write "I don't want to..." This is what will help you come up with some goals for yourself. Consider this like brainstorming. This'll help you see if you wrote some goals down that may be along the same lines, it'll help you see what is most important to you and will help you filter out the fluff.

Once you have your goals, this is where the planning part comes into play. It's not enough to make a goal for yourself, you have to have an idea of how to get there. You can't make a goal to travel more and then expect it to just happen. You need a roadmap of how to get there. So take a goal you made for yourself and focus only on that one goal. What are the steps you will take to accomplish that goal? Let's keep using my example of travel. I want to travel more, so what are the steps I am going to take to make that happen? Well first off it's going to cost some money so I'm going to have to come up with a savings plan to save the money needed to travel. How can I make extra money to help with this travel fund? Do you see where I'm going?

Once you have your goal and your roadmap, now you need to set some benchmarks. You can set monthly benchmarks, weekly benchmarks, daily benchmarks, or whatever you want! This is YOUR goal! But I highly suggest making these benchmarks dates so you are breaking your big goal into smaller achievements. It'll be fun and motivating to actually see the progress you are making to accomplish your goal!

Once you have your brainstorming done, it's time to make it clear by making it nice and neat. I have a planner that I will be using this year that I am SO flippin' excited about! I've made a goal page in it for myself. You want your goals to be clearly written with your steps to achieve them. Use your planner calendar, house calendar, the calendar app on your phone, and whatever calendar you want, to write your benchmarks for your goal.

Yes, this takes time. Don't be lazy! This is to make yourself and your life better. By making yourself better, you're making those around you better as well. Ever heard the expression "happy wife, happy life?" The same goes for motherhood. You can't take care of those around you until you take care of yourself first.
The most important thing is to plan. Take the time and really think your goal through. You also need to be realistic in making your goal. As much as we would all love to be millionaires and move into our dream homes, that's probably not the most realistic goal for the majority of us to accomplish in one year. Here's a glance at the beginning stages of my goal page in my planner.

Remember, make it you! The most important thing is that you are making personal goals to improve yourself!
If you have any questions let me know!