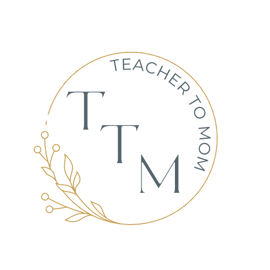 What To Do After You Quit Teaching
Thinking About Quitting Teaching?
There is some bad stuff going on surrounding education, it is truly at crisis level (and has been for a while). I feel it's at a breaking point. I was SO unbelievably unhappy, frustrated, and filled with anxiety and stress when I was teaching. I was in my school district for 15 years. 15 years guys! I started as a para in 5th and 6th grade helping with sped students, working as a librarian sidekick, then went to the high school for 4 years working in the attendance office and as an assistant principal's and counselor's secretary. I was actively teaching in the classroom for three years. It only took one year with a horrible administration to make me realize how bad things truly are. At least 28 people left my school with me last year. 28! There are so many things wrong with the education system right now, and it is made even worse by an administration filled with ladder climbers. That is a whole other topic for another day though!
I've had a lot of people emailing and asking me the same questions. What are you doing? How has it been? Was it worth it? Well, the fact that I am writing this blog post in comfy clothes, fuzzy slippers, and with no makeup on, while teachers are pulling their hair out while babysitting kids for a half day before Christmas Break should say something. I was on Xanax last year, daily. Sometimes twice a day. I don't take it anymore because I don't need it. I smile a lot more. My kids have even noticed how much happier I am. Do I still get stressed? Absolutely! But it is nowhere near what it was. So what am I doing? Anything and everything I can and want to do. I have always been a hustler and have always wanted to work remotely. This first semester has been the first time in 15 years I have not been working in a school setting. As for the side hustles? This is what my day-to-day has been the last 4 months.
I was hired as a tutor for a boutique tutoring firm that offers tutoring, homeschooling, test prep, and college prep. It's still a start-up so right now I tutor a max of 3-4 hours a week. It lets me get my 'teacher' out, lol. Plus it is a great company that is TRULY all about the kids! I have been able to forge some of the best relationships with my kiddos, they are amazing little humans.
I started my own blog/shop. The blog has not started rendering profits yet, but that's normal. My shop has done well but could be better. After you read go buy a shirt! LOL
I started my own travel advisor business called Melanie Green Getaways. This has a lot of potential, but it just depends on how much time and effort I put into it and honestly, I haven't put in the time yet.
I've been organizing and cleaning. Like, a lot. Sometimes I feel like I haven't even made a dent! We're talking like 12 years' worth of stuff...I just flat out did not have the time or the strength to work on everything while I was working in a school setting.
I've been applying for remote positions on two different websites. I started actively monitoring and applying on these sites in October. Let me tell you, the remote application/interview process can be brutal!!! As of today, I've interviewed for 4 positions, 2 of which I was hoping to get. Some remote positions ask a lot of you. For example, to be on call 6 days out of the week, short turn-around times, etc. Two of the jobs just weren't going to work for me. (That's the beauty of remote work! I am in control, and I do not have to be a part of something I don't believe in or support!) I have an interview scheduled for next week, am in the process of making another video interview, and am waiting to hear back from 2 other positions. Positions have been in customer service, virtual assistant or virtual executive assistant, and ghostwriting.
The sky is truly the limit. I think I have a little bit of a unique advantage over some of my teacher friends. I did not graduate with an education degree, I have a Bachelor's in English. I think that has helped me tremendously on my resume, along with my actual experience of being in the classroom. Being organized and managing time well is definitely a must and I'm still working on a separate workspace that is truly mine and works for me. Let's be real though, a husband in the middle of hunting season, 3 kids taking finals, 2 cats who like to flop (yes, literally flop) on my keyboard, and 2 dogs barking at the delivery guys sometimes are not the neatest and most quiet attributes to a work at home environment.
But you know what? I would not change it for the world. I'm home, and I am present. I get to shuttle my kids around. I get to actually meal plan and cook dinners for my family without being too crazy frazzled. I get to truly take the time and talk with my kids when they get home. Not the mundane, "How was your day? What did you do?" I'm talking about deep, open-ended questions that lead to amazing conversations with my kids.
Are we where we were last year financially? No. Are we living our lives happily? Yes. After being out of the classroom just for this time, I don't want to go back. Seeing my teacher friends from outside the box is eye-opening. Recalling things my admin said and did to me last year is just appalling. I sometimes get frustrated with myself for being so loyal and respectful to the chain of command. Most teachers are, and we truly love to make a difference in students' lives. Take an ex-teachers advice; nothing, nothing is worth your health and happiness to yourself and your family. Things will always work out.
My faith has certainly slacked throughout the years, but this journey I've been on has made me realize that someone is looking out for me. Whether it's my family members in heaven, angels, God, or Jesus himself, I don't know. But something good is happening in my life, and it wouldn't have happened unless I was treated like poo in education and I had the motivation to strike out on my own and forge my own path. My Papa always did tell everyone 'She marches to her own drum.' I did what was right for me at the time, and I am seeing it wasn't a decision made only for me. My family is so much better for the decision I made to leave the classroom.
To all my teacher friends, hang in there! To all the educators thinking about leaving-it is definitely possible, just make sure you have a plan no matter how big or small. To whatever invisible force that has continually had my back and raised my spirits at the exact moment I needed it, I'm so grateful, thankful, and blessed.