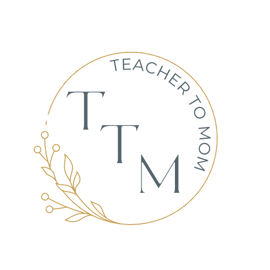 The Top 25 Teacher To Mom Blogs List
When I left the classroom, the first thing I wanted to do was start my own blog. I conducted countless hours of research before starting this endeavor. There was SO much information I was sifting through and I was quickly becoming a little discouraged and my simple wish of wanting to start my own blog became daunting. I bought courses and ebooks and watched countless Youtube videos. Like I said in my last post, I persevered.
I have always wanted to write and I really found it to be my passion when I went back to school to obtain my English degree. I wrote countless short stories for assignments and loved the creative writing classes I was taking. It took me a bit to get everything going, but I did it.
A lot of research I found said that most blogs don't make it past their first year. Even more blogs fizzle out in their first three years. I started Teacher To Mom two and a half years ago and I've definitely had some ups and downs. I've planned content I did not get to before I scheduled it.
I am so extremely happy to say that Teacher To Mom has made the top 25 teacher mom blogs on the internet by FeedSpot. FeedSpot lists are largely visited by Marketers, Communicators, PR industry pros, entrepreneurs, and C-suite executives visit FeedSpot to discover Blogs for collaborations and Business inquiries. Customers also visit FeedSpot lists to discover and follow blogs in their niche.
Is this going to completely turn my business around? Probably not, but it sure does feel good knowing it's being seen. My hard work is being seen.
Thank you to all of my viewers and readers, you truly do keep me going! I will definitely be celebrating tonight! Cheers!