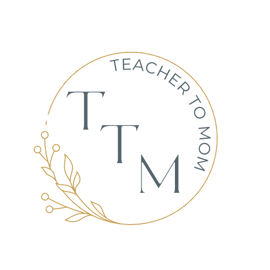 The Best Place For Teachers To Buy Books


All my teacher friends, especially Reading and Writing, know the ongoing saga of having the right books available to your students in your classrooms. It's always a battle, right? There are always those students who never bring their library book or can't check a library book out, students who are voracious readers and have read everything so you are constantly looking to get new books for them, those students who are reluctant readers and you are always on the search for that piece of gold that will be the start to their "reading" careers, so on and so forth.
As teachers, we have this deep down passion to make our students happy; teach them something new. We thrive on seeing that lightbulb go off over their heads and the light flash in their eyes, telling us they finally understand. The only problem with this comes down to funds. I was always struggling to have my library meet my standards. I wanted my students to have all the classics as well as all the new books! It was costly, and it's no secret teachers don't make nearly what they should, nor paras for that matter.
I have found the perfect solution! I have ordered quite a few times from a company called The BookBundler. This company is amazing. I have used them to stock my classroom library when I was teaching and I have also used them to stock my kids' shelves at home. You're not buying single books here, you're buying books in bulk and bundles. Check out some of the categories...
All their books are gently used, but a lot are like new. I bought my 16-year-old a bundle for Christmas and he was so excited to open a box filled with books on Christmas morning. I was able to get my 8-year-old a huge bundle of Christmas books we were able to read together throughout the season. For my 12-year-old, I was able to get an action/suspense bundle filled with books he was actually excited to read. Check out the Black Octopus Rare Books section! There are some really cool finds. If you're a book nerd like me, you'll think it's just as cool as I did.
I have been so happy every time I've used them and have never had a problem with anything. BUT if you receive some books in your bundle that you already have or you don't want, you can contact customer service and they will swap them out for you! I highly recommend them!
I love The BookBundler so much that I became an affiliate for them which allows me to share a 15% off coupon! (Code given at bottom of page) I am super excited to share this with all my teacher friends out there, as well as all my moms who love to read themselves or want to stock their at-home libraries.
One of my favorite challenges as a teacher was to always find that kiddo that "didn't like to read." It was my favorite game, to get a kid to enjoy reading. Anytime I'd have a student tell me they hated reading, my response was, "You don't like it because you haven't found the right book yet." I then would gather all my knowledge about the kiddo and gather a handful of choices for them. Guess what? About 95% of the time it worked. Think about what the kid wants to read, not what you want them to read. They have to be interested in it or they will flat out not read it. Give them reading interest surveys, but more importantly, ask them what they don't like to read. If they don't like fantasy, guess what? As much as you loved Harry Potter, they might hate it. Pay attention to what your student or kiddo says, actually hear them, and take it to heart. If you need some ideas for questions to ask, let me know! If you need some guidance for reading interest surveys let me know! I'd love to help!
Don't forget to subscribe from the home page so you don't miss any upcoming deals that only subscribers will get! The coupon code for 15% off is MELANIE21056.
If you use my coupon I will get a small commission, just wanting to be upfront and honest. Again, I would never suggest something unless I believe in it!