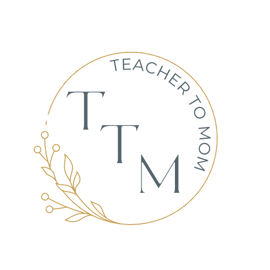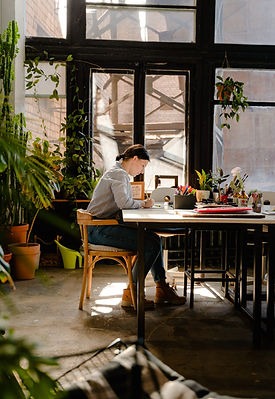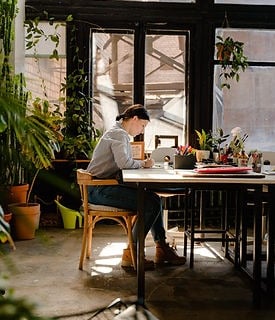 We've all been at that point. You know, the point where you feel utterly and completely overwhelmed, not knowing which path to take let alone what to do? Yep, I'm there. I'm stuck. What I'm realizing is the most important thing I'm doing is persevering.
In the moment I did not have a positive outlook. To tell you the truth I still kinda feel like a failure to a certain degree after stepping out of the classroom. Just look at how long it's been since my last blog post! I started this blog because I wanted to share my experience and skillset with others, to provide motivation and coaching to help moms and teachers out there push through and to just feel like they aren't alone in life through all the ups and downs. This post is pretty personal and near and dear to my heart. It's a little nerve-wracking to write to be honest but I feel like it's been a long time coming.
I was in education for 15 years, and I still am tutoring, subbing, and making digital products. 2021 was my first full year not working in a school setting full-time. 2020 I had it, I couldn't do it anymore. Teaching was not teaching anymore, it was test and data-driven with no heart and soul. Administrators became corporate executives in a good 'ole boys club who seemed to only be in it for themselves so they could climb that ladder to greatness. Administrators put me and other fellow educators down on a regular basis and I was heartbroken and hurt down to my core.
It took me a bit but I found my confidence again. Enough to put my foot down and make a bit of a splash when I left. I made every effort to make sure human resources knew how teachers were truly being treated. I can't say that I "won" but I know I did everything in my power to voice my experiences to hopefully help teachers having to stay and future teachers.
Even though the administration was the shove out the door, they weren't the only reason I called it quits. There are so many other factors like child discipline and behavior, no administrative support, no respect, etc. I do love teaching and I was good at it. I loved forming relationships with those kiddos. That's why I tutor, I get to scratch that teaching itch from time to time and it is so incredibly rewarding. I've met such great people by reaching out and doing this.
I wouldn't have been able to leave the classroom without the support of my crazy wonderful husband. As he loves to remind me when I'm having those discouraging days, "You didn't make the decision, we did." I still have days where I feel horrible. I wouldn't suggest anyone leave their current career unless they not only have a plan but they have that plan put in place and in motion. I've done things the hard way but it was the way that was right for me and my family. Just ask my husband and family how much my mood and mental health have improved! It was definitely a give-and-take decision. Let me tell you about it...
Financially it was obvious I needed to move quickly after making the decision to leave the classroom. This blog was the very first step in a new direction. I've always loved writing and I wanted to help people. I've been that single mom working 3 jobs non-stop to make ends meet. I've been that single mom who was lucky enough to find love again that was so perfect for my family. I've been that teacher trying to do the best I can for my class kids while feeling like I was sacrificing being a mom to my own. I'm now a mom hustling to make life work in a remote career while spending more time with my family and being present for my kids. It's definitely a hustle right now but totally worth it.
Side hustles are the biggest rage right now. I remember being 16 and looking for those unicorn work-at-home jobs stuffing envelopes. Remember that? Of course, they were mostly scams, but I really had this urge and motivation to work from home. Of course, college and the real world set in, and working from home was just not a thing. Years and years later...enter covid. It completely changed the workforce, heck it changed everything.
People around the world had to set up offices in their homes and it left people thinking, "Why can't I work remotely full-time?" A lot of people didn't like it and they needed social interaction but for me, working remotely is my JAM! I hit the ground running. I had started my blog but there were so many possibilities and I wanted it all! I've written a few different blog posts about all the side hustles I've tried. Some served their purpose for a short while and didn't last and others have been doing well for me. Here's a list of some side hustles I have tried or am doing right now:
Shipt Shopper: Use referral code WTM-YG-XXN
Ghostwriter
Belay Solutions is where I got my start as a virtual assistant and I highly suggest applying with them if you want to get started without starting your own business. If you apply, I'd really appreciate you dropping my name (Melanie Green) as a referral!
Etsy Shop - shirts and digital products
Print-on-Demand & Drop Shipping
Printify is what I use for some of my products in my Etsy shop. It has a variety of products you can use to put your own creative stamp on them. It also links directly with my Etsy shop and is super easy to use!
SaleHoo is an amazing resource I found that cuts down on research time and offers a drop-shipping directory. SaleHoo Directory is the ideal product for customers who sell on eBay/Amazon, online stores, and small businesses that are looking for trusted dropship and wholesale suppliers. The directory contains 8,000 suppliers and 300,000+ products. SaleHoo's eCommerce Accelerator is the perfect all-in-one solution for building a consistently profitable eCommerce business. This product consists of everything you need to succeed, including dropship to wholesale training, a market research tool, dropship tool, directory tool, and 8 high value bonuses.
I have used light graphic design when making digital products, images and patterns for physical products, logos and marketable for my business, social media marketing, etc. There's one place I go for this, Canva. You may have heard about it. There is a free version and a pro (paid) version. I am going to be completely honest and transparent. I LOVE Canva. I've used it for business, personal, and teaching. I started with the pro version and then tried using the free version. Well, that didn't go so well. The free version is extremely limited and I can't begin to tell you all the bells and whistles you get with the pro version. I highly suggest Canva. Stop reading and get it, I promise you won't be disappointed. You will use it for all aspects of your life!
Subbing (I strongly recommend checking with your local schools, both private and public!)
Assembling Teacher's Interactive Notebooks (Again, I heavily rely on Canva for this)
That's a lot, right? I am also in the process of building my own course and writing my own ebooks. I feel like I have so much to offer and I sometimes have no idea what will work financially. I've learned a lot in the time I've been out of the classroom. My biggest lesson has been how valuable time is. How we choose to spend our time can be the biggest factor determining our success. I have gone time management crazy since working remotely. I track every hour, sometimes down to the half hour. I have to in order to achieve my goals.

We all feel overwhelmed at times like we are little hamsters spinning on our wheels. We're so intent on running full speed we don't realize we need to stop to refocus until we've been forced to because we were thrown out of the wheel. Here's an important lesson I've learned about myself that might help you.
Boy, am I stubborn. I don't know when to quit. I never realized I had such a 'hustler' attitude until my husband pointed it out as a compliment. He'd come home at the end of the day and I'd still be working on my computer. After he asked the question, 'What did you do today?' I'd give him a list of what I had worked on. I felt like I needed to prove to him how busy I was staying home and working remotely. I started to feel like I was not being productive at all while working from home. After I'd tell my husband everything I worked on that day, he'd compliment me and I'd realize, 'Wow, I really did get a lot accomplished.' You have to remember that when you work remotely, your success is not necessarily tangible. When I was in the classroom I saw all the piles of papers needing to be graded and once done I was able to put them away. I had to get all teaching materials together, I had to assemble lesson plans, I had to make sure I had books for my students, etc. Working remotely is mainly all digital so you don't necessarily see the progress you're making unless you are checking off a to-do list, which still isn't really showing you all the things you're accomplishing and completing. The major problem I was having was that I wasn't getting paid a teacher's salary, not even close!

I had so many freak-out moments until I sat down and wrote absolutely every deposit to my account coming in from all my different income streams. As an educator, I was used to getting paid the same amount consistently like clockwork. Working all the side gigs and owning my own business drastically changed our finances. Working as a virtual assistant, I only get paid once a month by my clients or agency, I get paid every time I tutor, and income is definitely not steady with affiliate marketing...you get my drift. But guess what? I'm on track and I'm getting where I need to be. I'm persevering.
I tell you this because I want you to know I have those discouraging days where I get so frustrated and upset because I'm not where I want to be financially. I tell myself I may not be where I want to be financially, but I am most definitely where I need to be in other aspects.
Don't stop. Don't give up. I know it's easier said than done but push through. Persevere. Life can definitely suck sometimes and you will not have good days all the time. That's part of life. But what you can do is have a good attitude when you are feeling down and it will see you through. There is always something you can do to change for the better and improve your life and situation. I've always considered myself a lifelong learner and I feel it is a huge contributing factor to my entrepreneurial mindset.
Don't forget, most people you see on social media saying they make thousands of dollars a day did not achieve their success overnight and just sit on the couch feeling sorry for themselves. They took a step, then another, and another. They probably stumbled a few times and probably completely ate it a time or two. The reason they're successful is they persevered. They learned the skills they needed in order to take that next step.
We can be our worst enemies sometimes. We overanalyze, we make excuses, we overwork ourselves and sometimes we put ourselves down. Stop it! We are sabotaging our success when we do this! For some visual motivation make a thought board! What I mean by this is to create a visual with all your goals, dreams, motivations, etc. This can be done by cutting out pictures from magazines or using your own personal photos. You can also do this digitally using a program like Canva that I mentioned earlier. (Their pro account is great but their free account gets things done too!)
If you need help setting up your goals or finding what you want to do please reach out to me! I'd love to coach you every step of the way and be your motivator. Feel free to reach out!
If by chance you are an educator and a mom trying to juggle all the things, check out the official Teacher To Mom Printable Planner in my Etsy shop. This will help you organize both work-life and home life all in one place! Stop getting a new calendar every year and wasting so much money! Purchase this calendar once and you will have it forever!