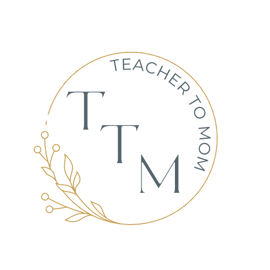 Since leaving education I have hit the pavement trying to find remote work that works. Social media is filled with people spouting off about different opportunities and proclaiming that they made thousands of dollars while doing nothing. I have checked into so many work-from-home opportunities and I wanted to check in and let you know what I truly found. Let me just put something out there right now. Nothing is a quick monetary turnover. Everything you do will take time, knowledge, and hard work to be successful.
1. Captioning
Have you ever watched a movie with captions? My husband has to have captions on just for the simple reason that he likes them. It took me a while to get used to it when I met him! I have been typing captions with an online company called Rev. It's a truly remote opportunity that lets you sit at your computer, listen, and type. The onboarding is pretty lengthy as there are multiple stipulations and requirements to stay contracted by Rev. Here's how it works, after you sign up you have access to different 'jobs'. These videos can be anywhere from a minute long to twenty minutes or longer. Using Rev's online software, you will listen to/watch the video and type in the captions. Once you type in the captions you will then sync the captions with the video as the words are being spoken.

It sounds easy, but don't be fooled. You have to follow Rev's guidelines for punctuation, line length, atmospherics (sounds), and a lot more. I highly suggest having a pair of headphones, not earbuds. You will have to repeatedly listen to the same sentence sometimes and other noises can be distracting. This gig is strictly for some extra income, as the jobs don't pay much and you need to do the shortest videos when you first start so you can get the hang of it.
If your performance is not at a certain level Rev will get rid of you, so make sure you're trying your best on each job! I've found it's feast or famine. with posted jobs. When they're posted they go quickly so you'll have to be refreshing the page to get the most recently posted jobs before they disappear. The best thing is there's no cost or any other gimmick, so you have nothing to lose!
2. Digital Marketplace

The digital marketplace is nuts right now thanks to covid and social media. I have tried a few different things and have not been extremely successful with them yet. You use the Digital marketplace when you are selling a digital product. This could be anything from calendars and planners to invitations, the sky is the limit. You make a digital file and upload it to whatever platform you like and sell them. This is a lot of time and hard work up front, but once you post your digital product you just let it sit there and make passive income. I've started some digital products on Teachers Pay Teachers and Etsy. Both of these platforms get a lot of traffic. For Etsy, you have to have at least 10 items in your store before they will let your store go live. I honestly have not put enough time into either for them to be successful, but it is a work in progress. I highly suggest this though if you are good with graphics.

3. Remote Career Opportunities
There have been two different websites I have used in my search for legit online work, The Mom Project and Hire My Mom. Both of these websites are absolutely amazing. I vouch for both of them! No, you don't have to be a mom to use these! Both websites have companies that sign up to have their job openings posted on their websites. There are temporary, part-time, and full-time positions available spanning multiple industries. You need to have your resume updated (make sure it's unique so it stands out!) so you can upload them. When you sign in you will see the available jobs and filter your search according to what you are looking for.
The Mom Project was free and they will send you notifications when new jobs become available that fit your profile of what you are looking for. Hire My Mom is something that you need to check on your own and it does cost a little. Even though it does require a small subscription, you can cancel at any time, and it was definitely worth the peace of mind to me. There are TONS of scams out there for remote work, so both of these platforms were great since they fully vet all of the companies that want to post job opportunities on their sites. I applied to multiple positions on both sites. I was hired for a ghostwriting opportunity and I was hired to be a virtual assistant for a firm called Belay, which leads me to the next opportunity, but you should definitely check these out!
4. Virtual Assistant

There's a lot of chatter about freelancing and being a virtual assistant right now. I researched a lot and found that this job would be perfect for me. As someone who quit teaching in a school setting, I would highly suggest this position to any teacher friends who have left education. As teachers, we are naturally (most of us at least) organized and have so many skills that lead straight into being a virtual assistant. Think about all the skills used in an education setting! We have great typing speed, are technologically aware, genuinely like to help people, are organized, we're great at managing time, and are awesome problem solvers. You don't have to work for a firm, you could do this freelance and start your own business. There are so many success stories! You have to have the motivation to be a virtual assistant, it's not a blow-off remote job by any means.

The interview process I went through to be a contract virtual assistant for Belay was brutal, to say the least. There were tons of questions, quizzes, tests, and I even had to watch a five-minute video and come up with a sample itinerary after I was given a budget. All of that was before the actual interview! Belay will match you on multiple facets with potential clients. What I love about Belay is that they are a Christian-based female-led powerhouse company. They genuinely like to help people and want what is best for their employees, as well as their clients. You can choose how many hours a week you want to work and how many (up to four) clients you want to assist. This could be a side gig or it could be a full-time earning career. This has the potential to fully replace my teaching income. I am super excited to finish the training. That's another thing I like, they fully invest in YOU to help YOU be successful. It is truly a great remote career opportunity. Check it out here and don't forget to put my name as the one who referred you, cause let's be real, it's another one of my side gigs that I'll talk about next!
5. Affiliate Marketing
If you have not heard any hype about affiliate marketing you have been living under a rock. This is what everyone is talking about. I'll share with you what I have found about this avenue of income.
There are a lot, I mean A LOT, of scams out there.
It takes a ton of research! Do NOT take advice from one video, article, social media account, and think you know what you're doing.
It's time-consuming to get set up and going, no matter how easy someone says it is.
There are different ways to use affiliate marketing and you have to find the best avenue for you.
Some people will blast any and every product imaginable just to get clicks and traffic. There's almost a sleazy salesman side to affiliate marketing. There are also some great resources and information. You can use affiliate links through social media, your website, or your blog. I am just now starting to dabble in affiliate marketing and I just can't and would never use it for a product I do not fully back and support. So rest assured, anytime I have a link or I'm promoting something it is because I genuinely believe in it! My first post where I used affiliate links was about The Home Planner by the Passionate Penny Pincher. I have followed her blog and site for a while now and she is amazing. The site has the best resources, tips, and discounts. She started a paper line with planners, calendars, and other journal items. Bottom line, do your research so you are knowledgeable, and hit the ground running!
6. KDP - Kindle Direct Publishing
This one has been all over TikTok lately and it piqued my curiosity so I decided to check it out. This is along the lines of the digital marketplace. Amazon has made this platform that allows everyone to have their books published. This is great for beginning writers! You can design your cover (ebook, Hardback, and/or Paperback) and upload your writing for free! It goes straight to the Amazon Marketplace. If someone orders a paper or hardcover copy, Amazon will print and ship the book. Once someone buys your book, you get a percentage of the profit. Again, it takes a little bit of time, patience, and hard work upfront, but once it's done it becomes passive income. I've only just started with this and have published two journals. The first is a lined Deer Journal and the other is a daily Get Shit Done journal with goals and a to-do list. I'm the queen of making to-do lists and I was always looking for pads of paper to write notes on cause if I don't write things down they just disappear into thin air! You can click the titles to get a closer look at them through Amazon.

As I said, none of these are get-rich-quick schemes like a lot of people promise. I wouldn't lie to you, it all takes work. There isn't anything for free in this world! If you are truly passionate about what you do, it won't be such a burden though. Another thing to take into account is advertising and marketing. With side hustles like blogging and the digital marketplace (including KDP), you have to market yourself. The more eyes you can get on your work, the more traffic and word of mouth you get, and in turn that might mean extra money in your pocket. No one will know about your awesomeness unless you start telling people! This for me has been a little slow. I most definitely am not an in-your-face salesman. My belief has always been, if someone is going to buy it then they'll buy it. That's probably why I wasn't good at a retail commission job years and years ago....hmmm. BUT, there is most definitely an eloquent way to talk about your products and drive traffic, especially if you are genuine! What are you waiting for? The sooner you start your adventure, the sooner you can reap the benefits!ct Me