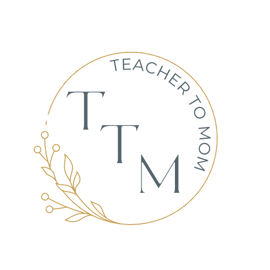 For years now I have scoured the internet searching for that unicorn remote job that would let me stay in my stretchy pants and work from home. A little has changed throughout the years. Now the stretchy pants aren't the only incentive I have to work from home, it's the flexibility that would allow me to be more accessible to my kids whenever they need me. I quit teaching last year and after being out of the classroom since May I have come to realize a few things.
Xanax is a miracle drug. I have not taken it since being out of the classroom because I flat out just don't need it, but holy moly it got me through last year.

The weight. The stress of it all was excruciating and I didn't realize it until I was out.

I made the right call for me.
Working from home is most definitely not for everyone. During the covid shutdown (no, I will not capitalize covid because it doesn't deserve to be capitalized) I really got back on the path of searching for remote work. I thrived being at home and having the ability to time manage myself and accomplish more tasks. My husband and kids on the other hand....no. They needed to physically get out of the house to get anything accomplished. You really have to be a self-starter and a motivated individual to keep yourself on track for success. Tips and tricks for remote work will come in another post. What I want to share with you today is this little gem one of my dear friends shared with me.
In my search for the beloved unicorn, a.k.a. legit work-from-home job, I ran into tons of scams. It is ridiculous and so frustrating to see so many people in this world who want to just take so much from honest people. I found something worth sharing after digging, clawing, and wading through the crud. Well, my dear friend found it, but you know what I mean. I checked this website out and it is completely legit. Hire My Mom is a website that asks you to pay for a limited membership in order to gain access to legit work-from-home job listings. These are serious listings guys.
From administrative assistant positions to graphic design, customer service, data entry, part-time, full-time, and contract, it's all there! I signed up for the free three-day trial and spent some time exploring before I decided to purchase a monthly subscription to really give it a fighting chance. It was NOT expensive at all! Totally worth it if you are serious about finding a remote job that is consistent, sustained work. I've applied to about three or four different positions in the last two weeks. I have heard back from two. My top listing I was interested in, contacted me fairly quickly after applying. The interview process is not your traditional one. I have gotten to the final phase of the process, a live Zoom interview, and it went well! I should be finding out any day if I got it, so I will definitely keep y'all updated. Fingers crossed!
I have also picked up a ghostwriting gig through Hire My Mom. Being a ghostwriter has been on my bucket list for quite a while and I was so happy I was able to cross this off my list and it's all thanks to this site!
Click here and find out for yourself!

Some links in this post may be affiliate links. This means if you click on the link and make a purchase, I may receive a small commission at no cost to you. But rest assured that all opinions remain my own.