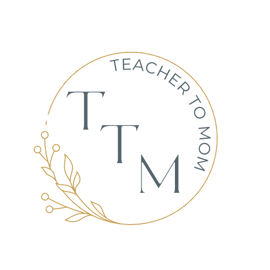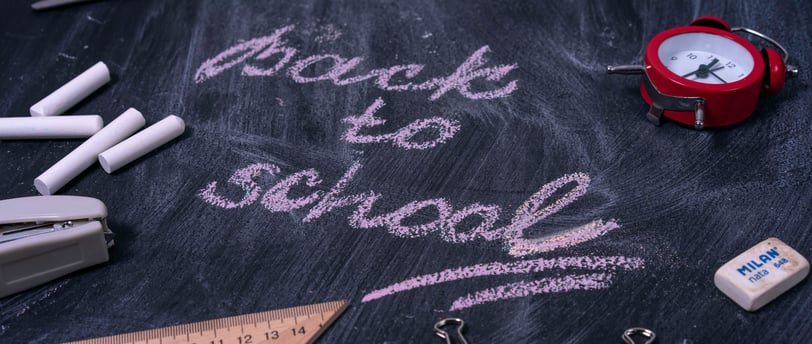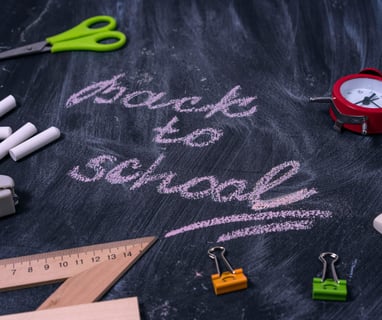 I've had my first year out of the classroom and I've been busier than ever! Do you want to know the difference? I'm busy for myself and my happiness! It's been amazing!
With back-to-school right around the corner, it really got me thinking. At this time of year, it was extremely hectic and chaotic to get back into the classroom. You may not realize this, but most teachers have to move classrooms every. single. year. That means packing up at the end of the school year and unpacking in a new room the next year! It involves rearranging furniture or getting new furniture if possible, decorating, organizing, making copies, getting digital files ready, going to all the pesky meetings listening to information that could have been sent through an email, and the list could go on.

Being on the parent side of things and working from home I can see how parents might not know how to help. That's what this post is all about. Parents helping teachers. You don't have to buy anything to help a teacher and make their day! I promise! Some of the moments when I felt most loved came from handwritten notes and pictures from my students telling me how much they appreciate me. Even if it was a picture with no words, my students took the time to draw and color that picture with me in mind. That is thoughtfulness in action and moms and teachers should strive to teach. It's all part of a bigger morals and values package. In a day and age where it's so easy to just click or tap a button and have something ordered, hand-lettered notes of appreciation have been all but forgotten.
We are all extremely busy in life. It has become harder and harder for us to feel we can just slow down. Everyone has had a rough few years since our lives got turned upside down by covid. I have been able to see a massive eye-opening movement in the teaching field. Teacher's now know their worth, not only in regard to salary, but in self-esteem, respect, and mental health as well. Due to administration and districts not taking educators across the nation seriously, it has led to a mass exodus the likes of which we have never seen before.
Think about it. If you are a parent you know how hard it is to tend to any child no matter the age. They can be cute and funny and playful, respectful, and kind when raised the right way, but they can also be violent, disrespectful, mean, and inappropriate if not given the attention they deserve. Teachers deal with a mixture of these kiddos in classrooms of up to 30 students. They have to corral, keep on task, make sure all needs are being met, teach, answer the phone, answer emails, conference 1 on 1 with students, and meet in small groups anywhere from 3-7 times a day with different groups. It's quite literally organized chaos. Teachers are masters at multi-tasking! With so much going on in their brains at any given time, why not take just a moment each month of this school year to do something nice for them?

During the months with holidays, it's pretty easy, but I wanted to give you an idea list. I truly want you to make it a goal to do something kind for your child's teacher every month this school year!
Write a "thinking of you" note

Write a "thank you for all you do" note

Write an appreciative note

Send an e-gift card (Etsy, Teachers Pay Teachers, a craft store, Amazon, etc.)

Have lunch delivered to the school for them

Drop off a Sonic drink

Next time you're at the grocery store pick up some snacks for them!

Write an email to the administration telling them how much you appreciate your student's teacher. (Educators don't often get the praise they deserve)

Ask your student's teachers if there is anything you can do to help. (make copies, laminate, buy extra snacks for class, etc)

Flair pens! Teachers. LOVE. pens!

See something that reminds you of them? Tell them!

Pick some wildflowers.

Your kiddo can make them something! (Friendship bracelet, paint a pot for a small plant, paint a rock, etc.)

The goal here is to be kind and thoughtful and show it or express it. If you are having trouble figuring out something...let me know! I'd be happy to help!
We're all under a tremendous amount of stress in the world we live in, but teachers are dealing with some heavy stuff right now so why not make their day a little brighter since they make the world brighter every day? They're humans too and we're on this earth to lend a helping hand when we can right?

If you want more of these little tips, tricks, and reminders don't forget to join my free mailing list so you get notified of new blog posts! You can also check out my Etsy shop Teacher To Mom Designs!