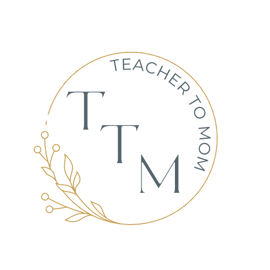 How To Go From Matched To Married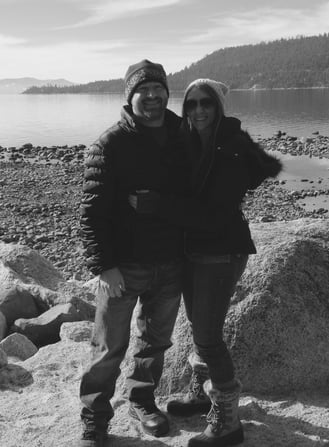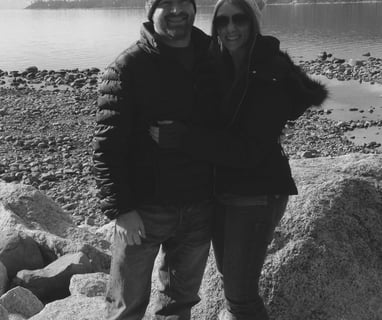 So you've found a possibility from an online dating site. You might be asking yourself,
"What now?"
"Will it last?"
"Can we make it?"
"Is there hope?"
Yes to all of those questions!!!! And I'm here to help with the first. Greg and I met on Match.com in March of 2014. We were married in November 2018. I can honestly say I am the happiest I have ever been or will be in my entire life! It's not just because it was a dating site, it's how we both handled the entire situation. Let me explain, if only one of you is completely honest it won't work. If only one of you is optimistic with a good attitude it won't work. You both have to want something real; something that will last. If that's not what you're looking for then you should be upfront and say so. That's the first rule: be honest.
When you were creating your online profile you should have been as transparently clear as you possibly can. Good, bad, and ugly; just be honest. Creating your profile with honesty is setting the precedence for how you want your relationship. Put that expectation in the forefront so anyone that is a possible contender will know. Greg and I spilled our guts....all of it. Since we were both honest, we knew we were looking for the same thing. We were both put through the wringer in both of our previous relationships. We wanted something genuine, loyal, and steadfast. Even with our first emails, texts, phone conversations, and Facetime calls. What did we talk about you ask? That leads to rule number two: Ask the embarrassing questions and answer them.
The only way you find out about someone in online dating is by talking to each other. Keeping rule number one in mind, this person is new in your life, and you theirs. The only way you will find out what type of person they truly are and they you, is to ask the embarrassing questions and to answer them yourself. Greg and I had a lot of laughs getting to know each other. We would make a game out of writing down questions to ask each other on our next phone call. Things really got fun when we did this while Facetiming because we were able to see each other's facial expressions! You will learn a lot about a person if you follow rule number three: be present and stay present.

We hear a lot of times that relationships get cold, they don't last, the spark went out, etc. If you are staying mentally present, you won't miss who could possibly be your soul mate. There is no question about it, Greg is my soulmate, my lobster, my best half, whatever you wanna call it, he's it. He feels the same about me. We stay present with each other and aware of the other person. We don't make assumptions, we don't guess. This leads to the fourth rule: communicate.

Being in an online relationship means you have to effectively communicate from day one. The written word can very easily be taken the wrong way. You need to Spell. It. Out. Once you get to the talking on the phone stage, you will still need to make sure you explain because they can't see your facial expressions. Sometimes this might be a good thing, lol. Our relationship has lasted because we question each other when we aren't sure what the other means or we don't understand what they're talking about. We still stay up late talking every now and then. I just found a journal from 2014 last night that chronicled the official ending of a horrific divorce and our meeting online. (The divorce lasted way longer than it should have, it was quite ridiculous). We stayed up late because Greg wanted me to read some entries. Some were sad, but for the most part, it was like reliving the very first moments of falling in love. It was amazing. Communication is powerful, no matter what type it is and how it's being used. We clicked from day one and our communication played a big part.
Greg and I clicked from day one because we were ourselves. We weren't trying too hard, we weren't trying to impress, and we weren't trying to be something we weren't. I encourage you to put yourself out there and just have fun. If you aren't clicking, say no and move on. Although I say that, do not think you will find Mr. Perfect waiting in the wings. It doesn't work that way. No one, and I mean no one, is perfect. You need to take a few quirks with the good, but by all means, adhere to your standards though. We all have those deal-breakers and no one knows you better than you...and maybe your soulmate of course.
Greg and I found each other on match.com. We've also had a lot of friends and extended friends meet on eHarmony as well. They are offering a great incentive right now with free sign-up, so take advantage now!
This post includes affiliate links. This means I will earn a small commission if a purchase is made by clicking the link. I will never recommend a product I do not believe in!