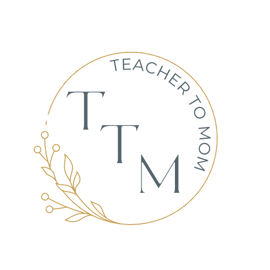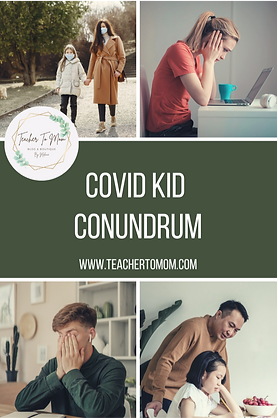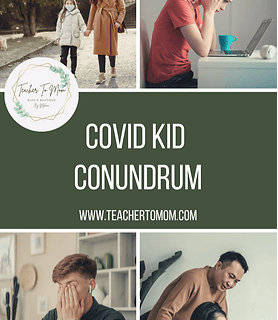 It's been six months since our family experienced covid firsthand. To get caught up you can click here to read my first post and get caught up.
From the seizure in August to 65-hour EEGs to an MRI, our little girl has been a trouper. Her MRI was done two days before Christmas and it took until late January to find the results were normal. Our neurologist concluded that her seizure was purely covid related. This stupid virus affected our little girl's body in such a way that it gave her a seizure. Most people go their entire lives without having one. If you've never been around someone having one, let me tell you, they are scary.
The whole situation has been completely frustrating. Some people around us went as far as to state it wasn't a big deal and it would have no effects on her. (The mean mama bear reared itself, don't worry). We were and have been very careful to not let her form bad habits. while motivating her and pushing her to do the best she can. She's had trouble sleeping. A lot of trouble sleeping actually. Once people started contacting me about my previous post, I heard so many stories from parents who said their kids are experiencing the same lasting symptom. Their kids either can't go to sleep, they fall asleep, or are all of a sudden extremely tired out of nowhere, or they wake up extremely early (we're talking 3-5 in the morning) and are wide awake.
Our daughter's grades have also gone downhill. This is not normal for our household. Academics are a top priority and we are not used to having our kids struggling. Covid created such a drastic barrier in not only our kids' health but their academics as well. She practically skipped the second grade. I know teachers are aware, or should be aware, of their students' struggles but I think they just forget sometimes while trudging through the everyday stuff. It's the executive functioning skills that are most lacking. She has absolutely no trouble reading but has trouble getting her thoughts on paper. She has trouble remembering, "Oh, the teacher is speaking now and I better pay attention or I'll miss something important." She has trouble remembering her responsibilities as a student.
We don't do excuses in our house. I didn't raise my children to make excuses for their actions. I didn't even like using my divorce as a reason for anything. But something is happening with our kids and I don't think it's being completely noticed. We should hold them to standards, instill in them the expectations needed to excel, and not let them use excuses. But at what point do we need to say, "I understand you fell so far behind, let me help you?" because they truly don't know how to do certain things that our students should come to us already knowing.
Our education system is a joke, preaching self-care and for our teachers to be sympathetic to students while at the same time piling on more curriculum, deciding that this is the year to try new educational programs. Our education administration all over the country needs to wake. up. It's not giving students excuses, it is having a close enough relationship with them to know they need help and to nurture them. That's what being a teacher is, isn't it?
My family has seen firsthand the havoc that covid can cause, and we know it could be so much worse. Covid has caused such a drastic pivot in our society in all aspects. It's caused upheaval and divisions. It's caused our society to rethink a lot. If you don't think any of these things you are kidding yourself. The biggest and toughest choice anyone can make is to take action. For yourself, for your family, and for those around you. Speak up. That's all you have to do. Our country has forgotten how to communicate effectively with each other. That's all I'm asking you to do.
Communicate with each other. Communicate with your family. Communicate with your student's teachers and their schools. Communicate for those who can't communicate for themselves. We try every day to help our daughter get past what she has gone through. It has affected her mentally and physically. It's not an excuse, it's plain to see. She's one of many. The covid conundrum is real. There are still no clear answers!
By now you're probably asking, "Well what the heck are we supposed to do?" Take it one day at a time. I need to listen to my advice most days because doing that is hard! Help those around you, but know your limits. Don't be afraid to say no, in fact, say no now and then! Surround yourself with supportive people that will motivate you, not be negative. You determine who you let into your life and who should most definitely not be around you or/and your family. Most of all, communicate. Talk with each other. Ask for help and support when you need it.
Being a former teacher, it's been an adjustment having to have those hard talks with my daughter's teachers. I've never gone through this before, it's all new to us. I had to get over it and just be in constant communication. Who cares what they think at the end of the day, it's my daughter. I'm doing what's best for her. You have to have this frame of mind. This covid conundrum isn't over. We need to continue to lean on each other and do the best we can each and every day we wake up.
If you have a kiddo or student who has gone through or is going through the same as our daughter I would love to hear from you. Drop me a message or comment! If you need help or support I'm here as well!