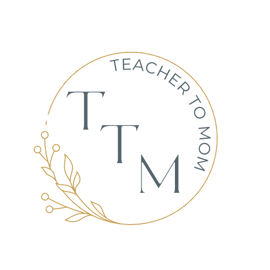 Banned Books, Burned Books, It's All The Same
Recently there has been a sharp increase in banning books all across the country in school districts. It's not uncommon for a piece of literature to contain a word, phrase, or topic that a parent might deem inappropriate for their child. Why the sudden increase? As an educator of fifteen years, seven of those years working in an intermediate library of 5th and 6th graders, it's unbelievable that this movement has gained such a following.
There is always a handful of parents every school year that don't want their kid to read Harry Potter or Tom Sawyer and Huck Finn. Those were much simpler times weren't they? With society harping on topics in the LGBTQ realm, racism, politics, etc. it has become much more challenging in education. Teachers are always criticized for what they teach in the classroom and how they teach it. The education system is constantly reinventing the wheel to try and please everyone. Now, don't get me wrong, we should always be looking for ways to improve how we can reach our students. We have to. Teachers are competing with social media, lack of parenting, vanishing morals and values, and technology. It's an absolute must to progress in how we reach our students. A child's attention span has drastically been affected by all of the above.
As a former Reading and Writing teacher, making literature accessible to my students was always a top priority. Most of the students who stepped into my classroom were reluctant readers and I could definitely see why. Not a lot of educators take the time to talk to their students about what they like and more importantly what they don't like. Unfortunately, sometimes it comes down to time. There is not enough time in the day to be able to talk to students because of all the other demands made on teachers. You have to meet in small groups, you can't teach in front of the class that long, make sure you're not teaching from your desk using technology, and you have to make sure you are testing every student individually for fluency and grade level reading, and let's not forget the month teachers have to take out of teaching content for teaching how to take state-mandated tests every year. Yes, you read that right. School teachers are told to stop, yes stop, teaching valuable content because they have to teach students how to take a test. How to read questions, strategies, and how to get mentally prepared. It's all a numbers and money game when it comes to state tests. The last year I was in the classroom we were even told we should only be pulling students into small groups and giving them extra attention if there was a possibility for them to raise their scores to bump up to the next category, which would mean more money for the school. What about those students who were the lowest scorers who desperately needed help? What about the students who were already at mastery level, but needed to be pushed to do even better?
The key to everything is talking to students and getting to know them so you can recommend that perfect book. Often students don't even get a choice in what they read. They are forced to read outdated classics at such a young age that it drives them away from reading altogether. One of my most favorite moments is being triumphant in finding that perfect book for reluctant readers and seeing their faces absolutely light up. I took the time to speak with my students individually. Not talk to, speak with. I asked about their interests. How was your game this weekend? You seem down today is everything alright? You seem angry today and not yourself, do you want to talk about it? I asked specific questions about books and genres. Some students even looked at me funny when I asked them about things they didn't like. Knowing what students don't like is just as important.

I made it my mission to find 3 books I think a student might like and leave them on their desk for them. They knew if they had books stacked on their desk when they came in that Mrs. Green had been book shopping. Even the kids that didn't like to read loved finding books on their desks because it meant there were choices and possibilities for them.
Think of literature like art. Picasso is not everyone's cup of tea but you have to admit there is talent there. Art evokes emotions both good and bad. It makes you feel something. It's ok to not like a piece of artwork, but if you don't like it you can't ask a museum to take it down because it reminds you of a negative event in your life or it looks like something you don't agree with or believe in. Books are the same way. Books evoke something in all of us. Even if we don't like a book, it evokes a negative emotion for a reason. If you can't pinpoint that reason then you need to keep reading to find out why.
People forget that books have the ability to transport us places without getting in our cars or hopping on an airplane. My classroom was like you had just stepped into Hogwarts. I had floating candles, brick walls, the train platform, the four Hogwarts houses, flags, quidditch robes, and brooms. I loved my classroom. Do I like Harry Potter? Um YES! Was it because of witchcraft and wizardry? No. I love Harry Potter because of all the possibilities it provides. J.K. Rowling created this entire universe. She created it. Her characters were faced with choices as they grew into young adults, they constantly asked questions about the world around them, and there was good and evil. It immersed you in a world that does not exist. That is what a book should provide.
If you don't like a book, then put it back on the shelf. Why should anyone feel the need to take that opportunity away from everyone around them? Of course, some topics and things should not be in a classroom. Some topics are inappropriate for certain ages. If there was a book with topics that I felt were a parent's responsibility to talk to their child about, it didn't go in my library. I didn't have books in my classroom of 5th and 6th graders that dealt with sexual orientation. I didn't have books in my classroom that were explicitly violent or sexual. Anything promoting those topics was a hard no for me. The high school level is completely different. Students are more mature and can handle books that are more along those topics. It was not my responsibility to explain was "gay" meant, which is what I was asked regarding a book that was placed in my classroom by my school. I had another student extremely embarrassed by what they read regarding two students of the same sex. It's not a teacher's job to explain those sorts of situations.
Parents are failing their children by not having candid conversations with them. If you think a book should be banned, make sure you have a full explanation. If your explanation is purely personal then the book shouldn't be banned. Books provide a snapshot of the time when they were written. They are part of our history. There are countless times in our history when books have been banned and burned. I urge everyone to research those times and what governments allowed it to happen. Free speech involves having the freedom to write.
Banning books is the same as burning them. It is the action of telling someone they cannot read the content enclosed. It's taking away choice. It's taking away an author's voice. It's trying to make people think a certain way.
PEN America has identified at least 50 groups involved in pushing for book bans at the national, state, or local levels. This includes eight groups that have among them at least 300 local or regional chapters. These groups share lists of books to challenge, and they employ tactics such as swarming school board meetings, demanding newfangled rating systems for libraries, using inflammatory language about "grooming" and "pornography," and even filing criminal complaints against school officials, teachers, and librarians (Friedman, 2023).
According to PEN America, the majority of these groups appear to have formed in 2021, and many of the banned books counted by PEN America can be linked in some way to their activities. There have even been some documented cases in Texas, Florida, and Pennsylvania where the individuals who were filing complaints didn't even have kids in public schools (Friedman, 2023).
The phase in our society where "everyone wins a trophy" has morphed into book banning and censoring. We might as well start burning the books because it's the same thing. Are there legitimate questions raised regarding certain books in classrooms? Absolutely, and every parent has the right to do so, but the extent to which these groups are being formed and storming board meetings are a waste of time and resources. More importantly, they are overshadowing true concerns that should be raised.
So what can or should you do as a parent? Talk to your kids, teachers, and school administration. I'm not saying to hound them or be rude and disrespectful. If you raise a legitimate question to your teacher without being disrespectful or rude, I guarantee your student's teacher would be happy to talk to you about your concerns. If they are not, then take your concern to the principal. There is always a respectful and kind way to talk about an issue so both sides get their concerns out on the table.
Another note to parents, your kid knows more than you think they do. Technology has practically ruined privacy and discretion. It has taken away private conversations between parents and children regarding sensitive topics. Get ahead of it and have those conversations early. No one knows your kiddos better than you. Have those awkward conversations. If you don't, I guarantee they will be hearing from other children at school, on youtube, or any other social media. Even though you may not think your child is ready to talk about something doesn't mean you should talk. I have encountered kindergarteners screaming cusswords, throwing desks, and classrooms being evacuated. I have experienced high school students telling teachers to "fu$@ off" and walk away. Teachers deal with unimaginable disrespect daily in their classrooms. Your child will see and hear things in public schools that will make you cringe. The sad part is that teachers really can't do anything about it. Instruction comes to a halt while they have to deal with the behavioral problems on their own because sometimes the administration doesn't help and support them. Some administrations are absolutely amazing but unfortunately, they are extremely far and few between these days.
Keep an open dialogue with your kids and make sure they know without a doubt they can come to you with anything at all. If your kiddo brings you a book with something inappropriate, make sure you read the book in full to get an idea of the context in which the said inappropriateness was used. Don't just immediately jump on the bandwagon.
I cannot stress the importance of literature. It's our past and although it has made the modern switch to the digital era, there are still so many pieces of amazing literature out there. Read. Ask questions. Learn. Most of all, keep an open heart and an open mind to all cultures, all beliefs, and all feelings.
As always, if you have a question or just want to leave a comment please don't hesitate!
Works Cited:
Friedman, Jonathan, and Nadin Farid Johnson. "Banned in the USA: The Growing Movement to Ban Books." PEN America, 3 Jan. 2023, https://pen.org/report/banned-usa-growing-movement-to-censor-books-in-schools/.